Mariupol Damage Identification
Public dataset identifying damage sustained in Mariupol as of March 21st, 2022 on a by-structure level. This dataset aims to support the mission-driven AI community across government, humanitarian, and academic sectors.
OVERVIEW
Mariupol Damage Identification Dataset
310
Sq. KM Scene of Mariupol
3
Levels of damage assessment
81,000+
structures in total
DATA COLLECTION
Satellite Constellation Imagery
DATA ANNOTATION
Identifying And Assessing Damage
In this Mariupol dataset, each structure is labeled with a polygon. Because of the difficulty of placing precise polygons in dense urban areas, Scale created an auto-segment polygon tool. This tool allows labelers to place a bounding box over an area with a building and leverages machine learning to transform that bounding box into a precise polygon covering the building's rooftop.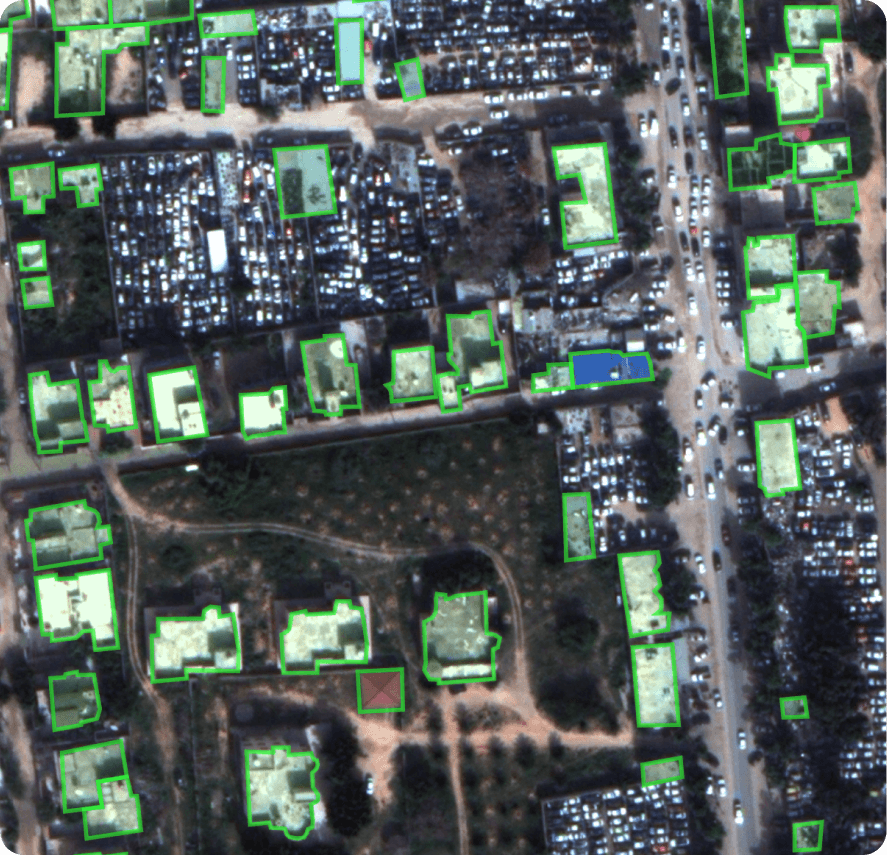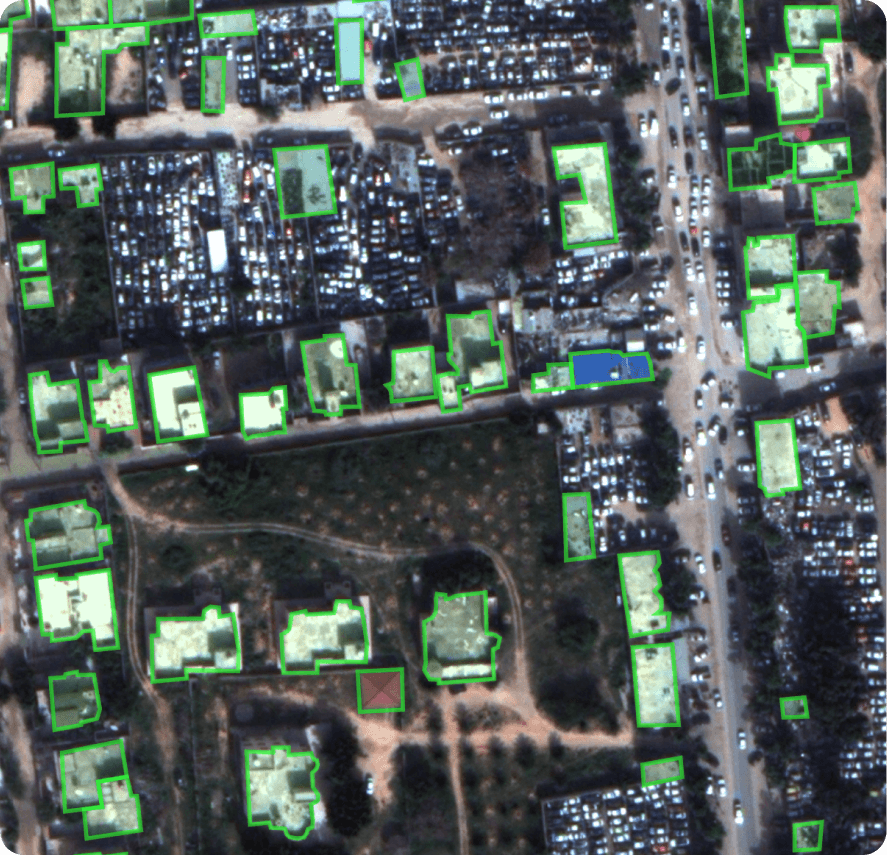 All buildings receive a damage assessment on a three-point scale:
No Damage

No visible holes or cracks in the roof

Damaged

Roofs with holes or partially collapsed

Destroyed

Roof is completely collapsed