Scale is growing.
Grow with us.
Join us as we accelerate the development of AI applications.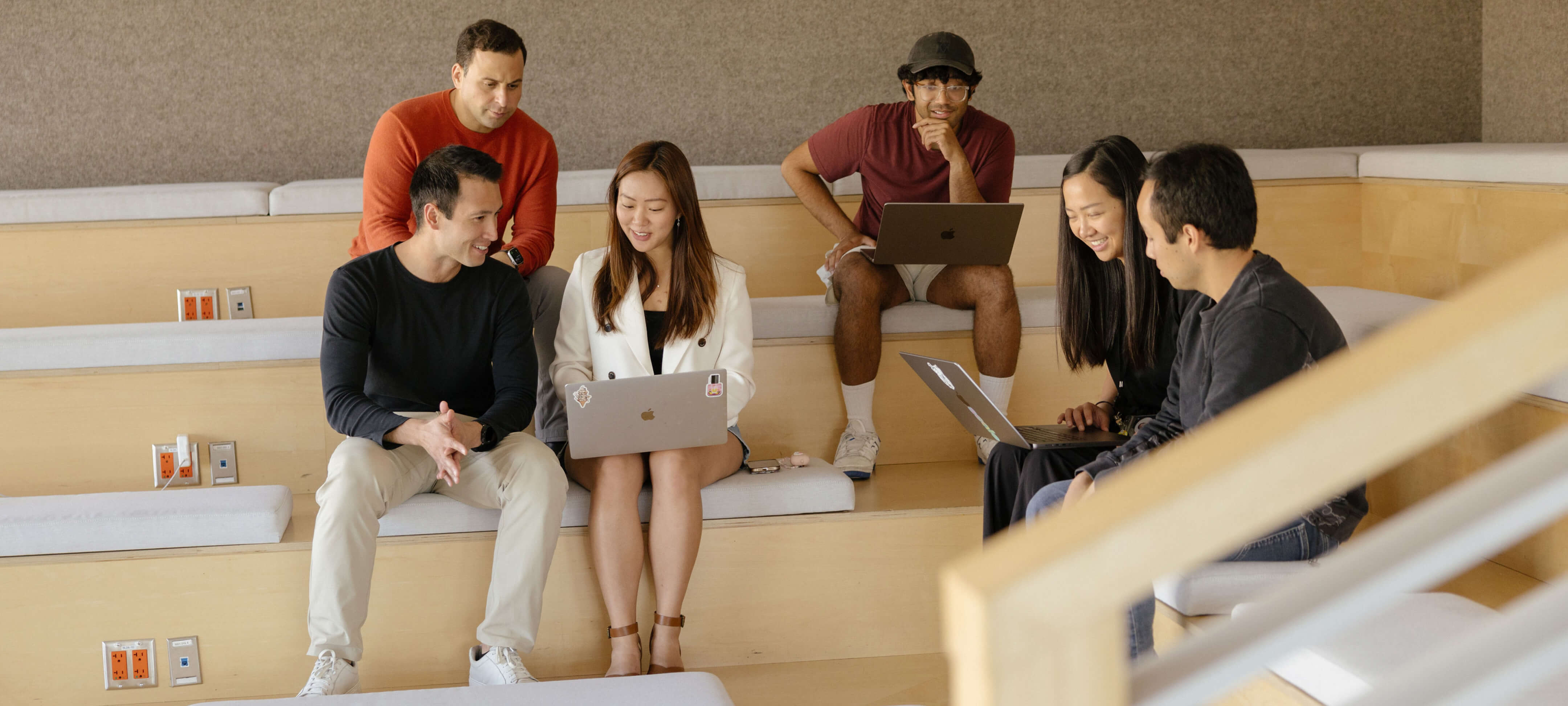 Our Mission
Scale is growing. Grow with us.
We believe that the transition from traditional software to AI is one of the most important shifts of our time. Our mission is to make that happen faster, across every industry.
One of the biggest bottlenecks for real world AI applications is access to labeled data. Our first product is the most developer-friendly data labeling API for AI applications: self-driving cars, mapping, AR/VR, robotics, government, retail, and more.
Our products for image annotation, semantic segmentation, 3D point cloud annotation, and LIDAR and RADAR annotation are used by industry leaders and provide world-class accuracy.
Check out what makes us unique:
Our team is transforming how machine learning teams build innovative products.

We're a collaborative team that's always taking on complex challenges and finding new ways to solve problems.

We believe in empowering each individual while fostering collaboration to achieve success, and together, we are accelerating the development of AI applications.
Our Credos
Credos, our internal core values, ensure we are aligned in executing on our mission
We are passionate about our customers and devoted to their success. We know that customer trust and confidence is earned, not given, with every interaction, every delivery, and every time we solve a customer problem.
Intellectual rigor, open mind
We think in clear verifiable hypotheses and continuously obtain data that validates or refutes them. We ask questions and challenge assumptions to get consistently to the truth.
We are extremely ambitious in what we can accomplish. We set high standards, expecting to fail in the short-term but knowing that failure guides us to learn and ultimately succeed.
We are energized by each other's success and actively invest in others with care, candor, and focus. Ideas flow openly between us because we treat each other with trust and respect.
We think like owners. We embody expansive ownership and are big believers in our ability to drive outcomes and enact change.
We are undaunted by barriers and race towards overcoming them. We step outside of our comfort zone, test our ideas, and do the hard work to get to the right solution to a hard problem.
We move with agility and intent, and swiftly make two-way door decisions that allow us to learn faster, adapt quickly, and ultimately do more.
We define goals with intent and evaluate our outcomes with objectivity. At the end of the day, we measure ourselves by our results.
Our Benefits
Supporting you to do your best work
Health & Wellbeing

Our holistic approach to supporting Scaliens includes comprehensive health coverage, dental and vision insurance, mental healthcare services, and more. PTO policies and accommodating schedules ensure you'll get time off when you need it to relax and recharge. Note that our offerings may vary by region as we strive to respond to the unique needs of Scaliens around the globe.

Personal & Career Growth

Continuously learn and grow through annual learning & development stipend, attending leadership breakfasts, manager training, speaker series, and joining an ERG.

Building Scale Community

We welcome guests to our offices, and you can expect to see Scalien families and friends around. Join local happy hours, and accept invites to game nights, book clubs, and many other employee-led community events.

Parental Support

Balancing work and family is essential, and Scale understands the importance of having adequate leave policies in place to promote a healthy home and work life.
Open Positions
Help us bring human intelligence to software