Embark works with Scale to create large volumes of sensor fusion data for their self driving trucks.
Company Size: 400+
Industry: Self Driving Cars
Location: San Francisco, USA
Products:
Sensor Fusion Cuboids
3D Cuboids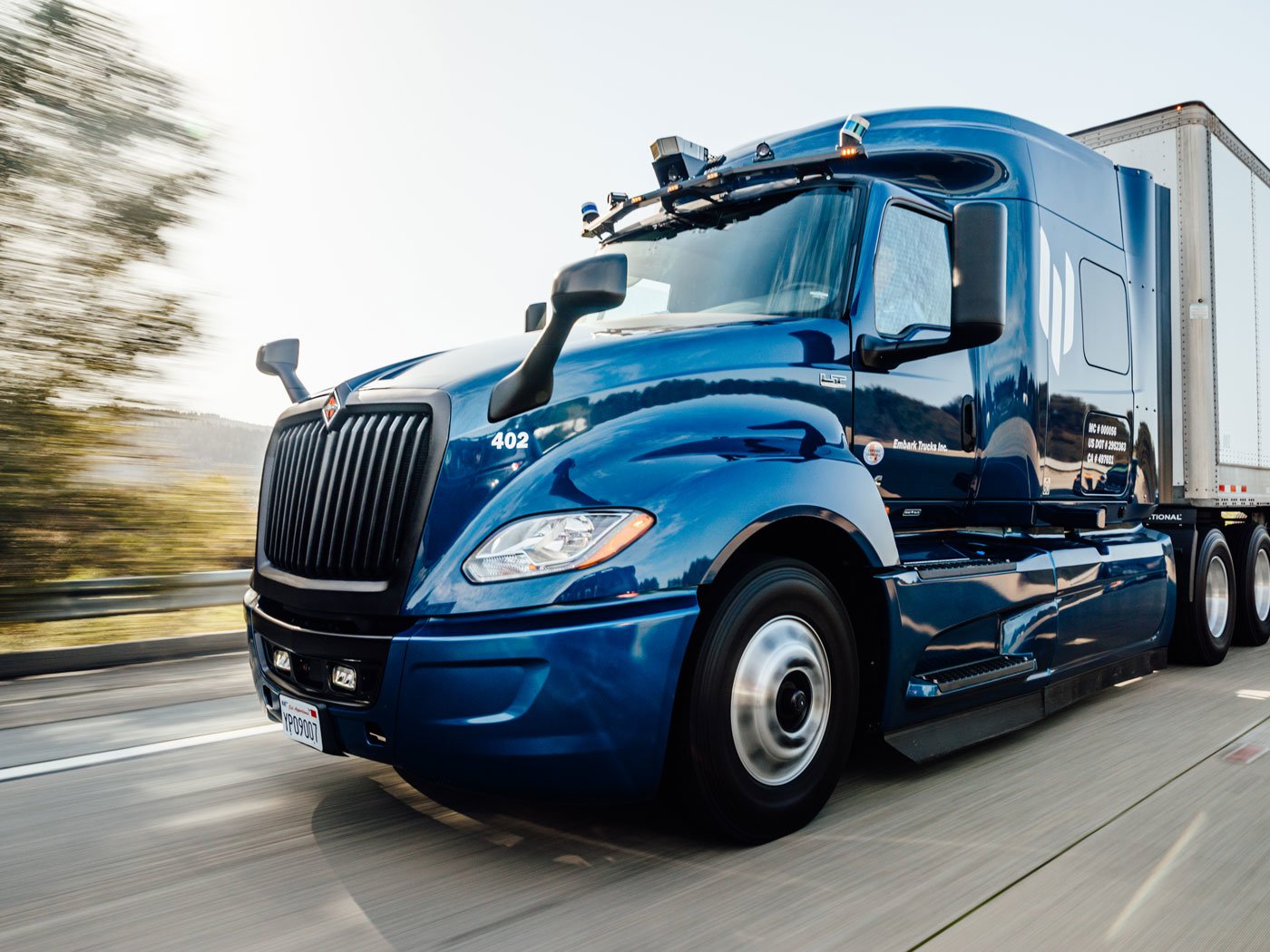 About Embark
You're driving down the freeway and you come up to pass a transport truck, you happen to glance over and you notice something peculiar: the driver's seat is empty.
This kind of sighting will soon be the norm as there's currently a mad dash to get driverless transport category vehicles moving freight across the country.
Need to scale data pipelines
Embark's trucks are always learning. Like any self-driving vehicle, they are fed a steady diet of training data —information the trucks can use to learn how to various obstacles it sees. Embark initially managed its training data in-house but in-house but this turned out to be a suboptimal solution.
Not only was labeling obstacles a tedious, expensive, and time-consuming task, it was also prone to error. The team knew that this approach just wouldn't scale. Instead, they wanted to focus on developing the parts of their business that really mattered: their trucks.
"Scale makes it easy to focus on developing leading self-driving technology rather than the operations of labeling data. The Scale platform provides the technology and operations to power our machine learning development and is our trusted training data solution."

Training Data to Bet On
Scale solved this issue for Embark by providing them a seamless training data solution. The training data that Scale offers is labeled by a blend of both trusted individuals world-wide and machine learning algorithms which are strictly monitored for quality and detail.
By turning to Scale for training data, Embark saw huge payoffs immediately. Turn-around time for datasets was reduced to 5 business days and data quality improved to over 99%.
Both of these factors gave Embark much more confidence in their training data and more agility as a company.
Scale's Sensor Fusion Cuboids, Sensor Fusion Segmentation and Semantic Segmentation
Time is always of the essence when iterating. By relying on Scale's managed training data solution, not only did Embark receive high-quality training data, they also got support and guidance from vetted engineers when it was most needed, with most questions being resolved within hours.
"Scale is a critical part of our stack, providing both software & trained resources to label our LIDAR and camera data with extremely high quality. When the team comes to me with new projects, I'm always confident that Scale will meet our needs & timelines."