Processing mission-critical logistics documents with Scale Document AI
With Scale Document AI, document processing is a breeze
Flexport is the technology platform for global logistics. With a mission to make global trade easy for everyone, Flexport combines technology, analytics, and logistics infrastructure with hands-on supply chain expertise.
Scale Document AI provides fine-tuned machine learning (ML) models that require no templates to process logistics documents at high accuracy and low latency. Flexport uses Document AI to avoid delays in cargo movements and dramatically accelerate internal operations with automation.
OCR is not good enough
The logistics and freight forwarding industry historically depends on lots of paperwork. Logistics documents such as bills of lading, commercial invoices, and arrival notices, contain critical information to clear shipments past customs and on to warehouses for distribution. Some of these documents are all that establish ownership of the goods. It is critical to extract this information fast with perfect accuracy.
Traditional means of extracting data from these messy, unstructured documents depended on template-based and error-prone OCR (optical character recognition) solutions or fully-manual labor. The Flexport team realized that an ML-based document processing solution that doesn't rely on templates could automate much of this process by extracting the most valuable information accurately in seconds, accelerating internal operations significantly. The challenge was finding a partner with deep expertise in AI and machine learning who could operationalize this solution hassle-free without Flexport having to build out an army of machine learning engineers or data scientists.
"Scale's machine learning-based Document AI is very different from traditional OCR models, or template-based learning. No templates, high quality, and low latency every time. We rely on Scale for document processing, because with higher extraction accuracy, almost zero human labor is required afterward to correct it. With lower latency, we can enable products like air freight where document data has to arrive much faster since air shipments take less than two days."
James Chen
Chief Technology Officer
Flexport
Data extraction at over 95% accuracy from diverse document types under 60 seconds
With models alone, Scale Document AI extracts information from logistics documents at above 95% accuracy. As the models continue to process higher volumes of data, the accuracy also continues to improve over time.
Scale Document AI relies on Computer Vision and Natural Language Processing base models. For Flexport, these base models are further fine-tuned by annotating a small sample of their documents, increasing accuracy levels significantly. The resulting model is used to automate the handling of shipping documents like bills of lading, commercial invoices, air waybills, and arrival notices within seconds. This solution is completely template-free.
Scale Document AI's fine-tuned ML models are capable of actually understanding the layout of the document, its hierarchy, and the meaning of every field, rather than simply learning where on a document to find a field. This means that the machine learning model can understand the vendor name and find it in any document instead of learning that vendor names are usually on the top left of a document. Thus, Document AI is resilient to layout changes, table boundaries, and other irregularities that thwart traditional template-based OCR and RPA systems.
"Our customers are very heterogeneous. We have customers that provide us with thousands of documents a week, while others might require months for a fraction of the same volume. Sometimes, customers might not even know in advance what amount of data they have available. Therefore, finding a reliable and flexible partner for creating high-quality training datasets was key for us."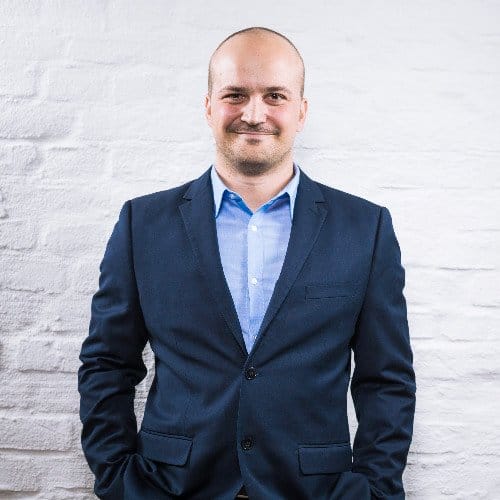 Urko Sanchez
Senior Director, Head of AI Functions, Europe
SAP
Flexport delights its customers with up-to-the-minute supply chain updates and insights
With their fine-tuned Document AI model, Flexport can more accurately report compliance data to Customs, as well as minimize both fines and the number of times their containers are opened for checks. Thus Flexport can reduce delays in delivering goods. These enhancements have and continue to amount to significant cost savings in operations, fewer delays, and less oversight for Flexport's team while decreasing the processing of each document from over two days to less than 60 seconds.
Today, Flexport is working with the Scale Document AI team to ingest more document types and reduce turnaround time even further while keeping accuracy near perfect.
"Instead of purchasing tools, we partner with Scale for an end-to-end solution. That way, we won't have to maintain an engineering team to provide maintenance and upkeep for these capabilities long-term, while significantly accelerating our operations."
Tom Vu
Head of Data Science & Machine Learning
Flexport