Annotating large volumes of videos to develop advanced control technology for workboats and other commercial vessels
Industry: Transportation
Use Case: Autonomous Workboats and Commercial Surface Vessels
Annotation Type: Bounding Box
Location: Boston, MA
Product:
Scale Video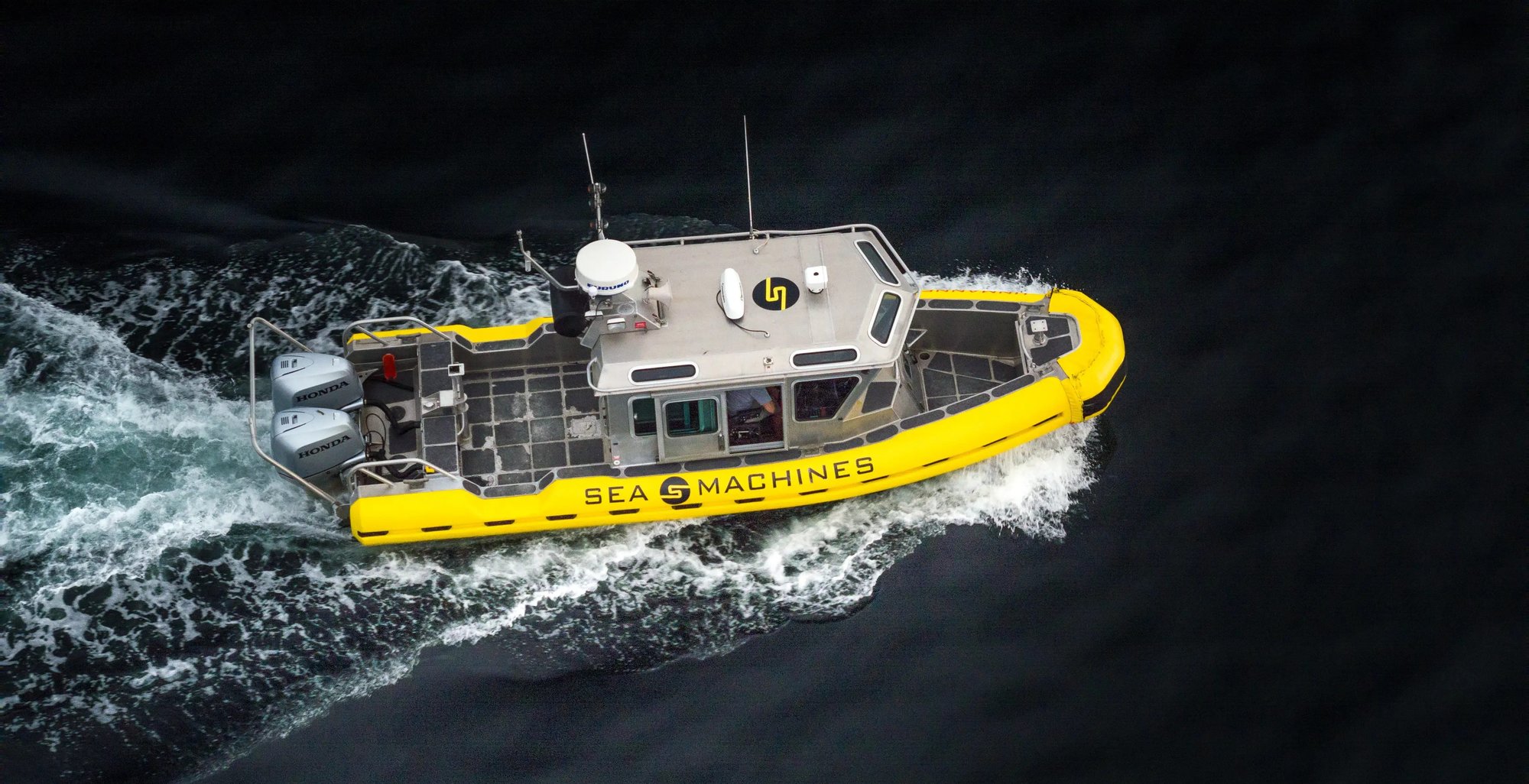 About Sea Machine Robotics
Sea Machines Robotics is a Boston-based autonomous technology company that specializes in advanced control technology for workboats and other commercial vessels. Their industrial-grade systems can be easily installed aboard existing commercial vessels, or included in new-build packages to enable remote and autonomous operations of all types of commercial vessels. Based in Boston and operating globally, Sea Machines is driven by a crew of mariners, engineers, coders, and autonomy scientists. "I grew up sailing and on the water," said Ephraim Dobbins, Vice President of Technology at Sea Machines. "Joining Sea Machines was a great opportunity to do something interesting that combined a personal hobby with my professional interest in machine learning and perception," Dobbins continued.
The Sea Machines team sees autonomy as a spectrum, from fully autonomous vessels to what they call "pilot assist" or "crew assist" systems. Full autonomy can be useful in repetitive tasks such as a commuter ferry that makes the same run multiple times a day or in hazardous situations, such as search and rescue operations or oil spill clean-ups. In all other scenarios, Sea Machines' systems can make operating vessels safer for the crews operating them with collision avoidance systems providing more situational awareness.
Scaling Data Pipelines
Dobbins and his team are focused on improving their perception systems and deploying them in the field. "That means understanding the level of accuracy we need, and looking at how we can get to that accuracy," said Dobbins. The small but mighty Sea Machines team may have been able to handle annotating a smaller volume of data, they needed a partner that could scale their data pipelines and give them the flexibility to ramp volumes up or down. "We just didn't feel that building the technical expertise to annotate large volumes of data was something we wanted to do. We'd wanted to stick with someone that was very competent at doing it than building that organization ourselves," Dobbins concluded.
"Since starting our partnership with Scale, our data annotation needs have evolved and changed multiple times. The team at Scale has done an excellent job responding to increases in volume and refinement to our annotation rules."

Jonathan Hirokawa
Data Engineer,  Sea Machine Robotics
Quality and Scale Sea Machines Can Count On
The Sea Machines Team selected Scale AI as it's data annotation provider because as the Sea Machines team diversified and increased its data sources, Scale AI could provide both the quality and the scale the team needed.
By the time Dobbins joined, he "found everything to be running smoothly." "The quality of the annotation, the ability to keep up with the quality while turning volumes up and down has been great," he added.
The Future of Workboat and Commercial Vessel Safety
As Sea Machines continues to expand its customer base globally, the team is continuing to collect data from more and more vessels. By partnering with Scale, the Sea Machines team has been able to generate enough data to train and test their systems. "It's a virtuous cycle. I can look at the performance across multiple datasets from multiple vessels and get really good information which allows us to iterate and learn more," Dobbins said.
As the Sea Machines system gets deployed in more vessels, more crews of mariners will be able to experience the future of workboat and commercial vessel safety. Beyond commercial vessels, Dobbins and the Sea Machines envision a future in which their systems will be available for recreational boats.
"Working with Scale AI is a virtuous cycle. I can look at the performance across multiple datasets from multiple vessels and get really good information which allows us to iterate and learn more."

Ephraim Dobbins
Vice President of Technology,  Sea Machine Robotics