About Scale
The Data Platform for AI
Scale accelerates the development of AI by democratizing access to intelligent data. By leveraging its API for autonomous vehicles and other use cases, companies like Alphabet, Voyage, nuTonomy, Embark, DriveAI and others leverage Scale to turn raw information into human-labeled training data that dependably powers their AI applications. Scale uses a combination of high-quality human task work, smart tools, statistical confidence checks and machine learning to consistently return scalable, precise data.
To date, Scale has raised $122.7 million in funding, with its latest funding round being a Series C led by Founders Fund with continued investment from Index Ventures, Accel and Y Combinator. Individual investors include Dropbox founder Drew Houston, Twitch founder Justin Kan, OpenAI co-founder Greg Brockman, Quora co-founder Charlie Cheever, Jonathan Swanson, co-founder of Thumbtack, Xamarin co-founder Nat Friedman, ZEIT founder Guillermo Rauch and Parse co-founder Ilya Sukhar. Scale is headquartered in San Francisco.
About Alex Wang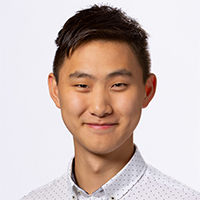 Scale was founded by Alexandr Wang, an MIT college dropout, national programming competitor and former engineering lead at Quora. After being a teenage tech lead at Quora, Alex founded Scale, becoming the youngest founder funded by Accel as a teenager, was recognized as Forbes 30 under 30, and is a frequent speaker at conferences including Auto AI and API Mixtape.
Building the Future of Autonomous Vehicles
By 2030, 380 million self-driving cars are projected to be on the road.
More than 12 million fully autonomous vehicles and 18 million partially autonomous are expected to be sold per year globally.
The autonomous vehicle market is expected to leap from $42 billion in 2025 to nearly $77 billion in 2035.
By 2035, autonomous vehicle features are expected to capture 25% of the new car market.
The autonomous vehicle industry will create an economic opportunity from $800 billion in 2035 to $7 trillion by 2050.
Download
Download print and digital assets.