Pietra Enhances E-Commerce Product Imagery with Scale.
Pietra is an e-commerce toolkit to power your brand.
Pietra is an e-commerce toolkit to power your brand. It's an all-in-one platform that offers ideation tools, sourcing, fulfillment, and marketing. With Pietra, businesses save time and money to focus on building their brand and core products.
Poor-Quality Product Imagery On Pietra's Marketplace.
Pietra faced an issue with poor-quality product imagery from factories on their marketplace. Many factories couldn't afford professional product photoshoots, leading to unattractive images taken with basic setups, sometimes even on factory shelves or against plain white backgrounds. These substandard images were affecting sales across the marketplace. To address this widespread problem, Pietra sought a partner capable of transforming tens of thousands of these low-quality images into appealing product pictures with aesthetic backgrounds, all at scale.
Many of our customers don't have the infrastructure in place to produce high-quality product imagery. We knew that finding a way to improve the quality of the product imagery on our large marketplace was key to improving conversion rates, but we didn't know how to achieve this at scale.
Scale's Forge Delivers Enhanced Product Imagery.
Scale and Pietra partnered to enhance product imagery on Pietra's marketplace using Scale Forge, an AI-powered marketing suite. Through Forge, they can create lifestyle backgrounds for products. To support Pietra's large-scale image generation needs, Scale introduced the Content Factory, utilizing fine-tuned models and humans in the loop.
Pietra supplies the products, and Scale's Content Factory creates high-quality, contextually relevant backgrounds, identifying the best images with human oversight. Scale is the only company providing the latest cutting-edge Generative AI technology paired with humans-in-the-loop that optimizes image output for conversions.
"Our customers are very heterogeneous. We have customers that provide us with thousands of documents a week, while others might require months for a fraction of the same volume. Sometimes, customers might not even know in advance what amount of data they have available. Therefore, finding a reliable and flexible partner for creating high-quality training datasets was key for us."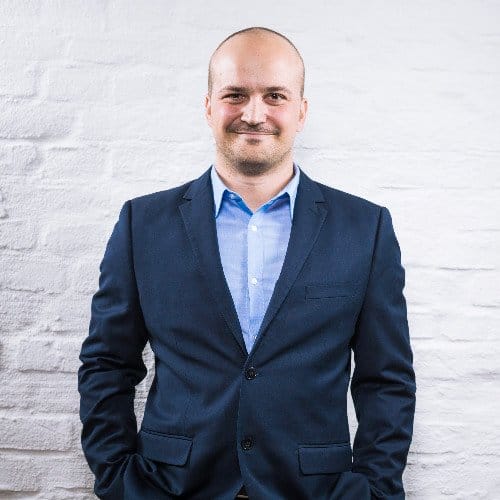 Urko Sanchez
Senior Director, Head of AI Functions, Europe
SAP
Pietra's Marketplace Clickthrough Rates Increase by 38%
The images improved by Scale Forge led to a 38% increase in clickthrough rates, a 108% increase in add to carts (ATC), and a 39% increase in unique ATC / clicks on Pietra's platform. This boost occurred without requiring additional effort from Pietra's customers, resulting in increased sales and an enhanced brand image. Pietra also gained a competitive edge by offering a premium product at a scale unmatched by other platforms, helping them attract more customers and factories.
Scale has enabled us to grow our Customers' business and our business. They are incredibly responsive to our needs and helped build a solution that met our unique customer's needs.