Product
Scale Rapid: Now Generally Available
by Scale Team on October 6th, 2021
Today, we are thrilled to announce the General Availability of Scale Rapid, the fastest way to production-level quality labels, with no data minimums. With Scale Rapid, ML teams can get an initial set of high-quality training data in a matter of hours. We are also pleased to announce a new University Research Program, offering students and researchers reduced rates on Scale Rapid.
Often, quality labeled data will be the blocker in experimenting with different model setups. Slow iteration speed with labeling can significantly slow down AI development.
Using Scale Rapid, ML teams can stand up production-quality data pipelines in three simple steps: set up a project, calibrate on instructions and quality, then scale to production.
With Scale Rapid, ML teams can:
Experiment quickly by setting up labeling projects in minutes and receiving initial datasets within hours.
Iterate over potential edge cases and instructions by getting fast and real-time feedback on labeling instructions and ensure high-quality annotations.
Scale to production-level pipelines in days with precision quality control. No need for lengthy contract negotiations, purchase order, or committed spend.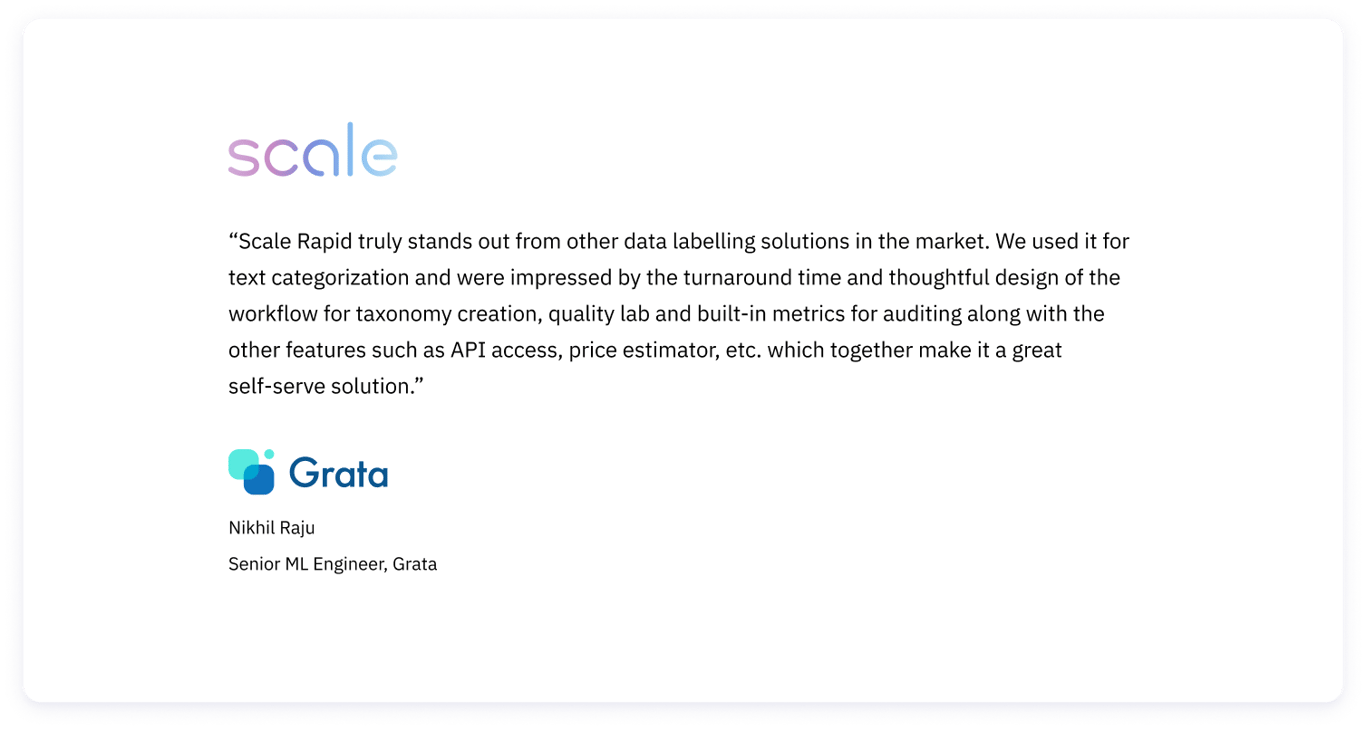 Scale Rapid has already annotated more than 750k image and text tasks during the Early Access period with usage doubling month over month. We look forward to improving more ML teams' iteration speed by providing extremely fast turnarounds for high-quality data.
Stop waiting for your labels and get started with Scale Rapid today. For university rates, apply here.