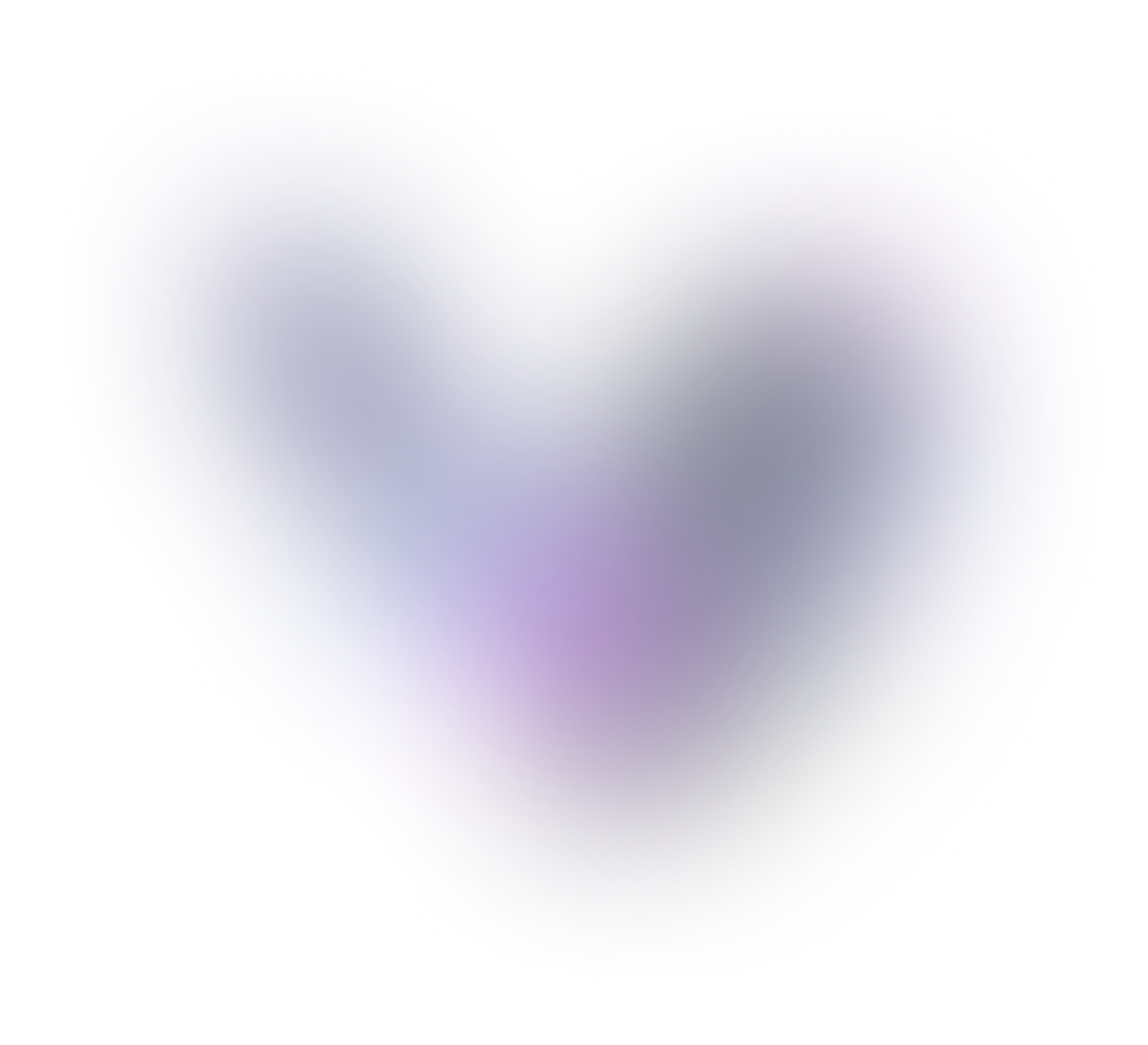 Field Unknown Model.Unknown Field
Scale End User Terms of Use
Scale Main Services Agreement
Scale Product Terms
Scale Acceptable Use Policy
Scale End User Terms of Use
Scale Website Terms and Conditions
Scale Privacy Policy
Scale Cookie Policy
Scale Event Terms & Conditions and Guidelines
Scale Hackathon Terms and Conditions
Scale Rapid Open Source Licenses
Scale Nucleus Open Source Licenses
CADC Terms of Use
Oxford Dataset Terms of Use
PandaSet Terms of Use
Ukraine Dataset Terms of Use
Scale Subprocessors
[Legacy] Scale Master Software and Services Agreement
[Legacy] Scale Privacy Policy
Last Updated: December 1, 2022
These End User Terms of Use ("End User Terms") are entered into between Scale AI, Inc. ("Scale," "we," or "us") and the individual registering for an account ("User," "you," or "your"). BY CLICKING "AGREE" OR SIMILARLY NAMED BUTTON TO CREATE YOUR ACCOUNT, OR BY OTHERWISE ACCESSING OR USING THE SERVICES, you are agreeing to be bound by these End User Terms, including Scale's Privacy Policy and Scale's Acceptable Use Policy, all applicable laws and regulations, and you further agree that you are solely responsible for your compliance with any applicable local laws.
1. Customer's Account.
If you sign up for an account with an email address provisioned by your company or organization ("Customer") or at the direction of a Customer, you are an authorized End User and you must use the Services in compliance with Customer's terms and policies. Customer has separately agreed to the Scale Main Services Agreement or entered into a written agreement with us (in either case, the "MSA") that permitted Customer to create an account and invite you and others to join. The MSA contains Scale's commitment to deliver the Services to Customer, and Customer's obligations when using the Services. When you submit digital files, data, or machine learning models ("Customer Materials") to the Scale API, or otherwise provide Customer Materials to Scale to facilitate Scale's provision of the Services, you acknowledge and agree that the Customer Materials are owned by Customer. Any and all references to "your account" are references to your Scale account. Capitalized terms used but not defined herein will have the meaning set forth in the MSA.
2. Relationship between Scale, Customer, and User.
AS BETWEEN SCALE AND CUSTOMER, USER AGREES THAT IT IS SOLELY CUSTOMER'S RESPONSIBILITY TO (A) INFORM USER OF ANY OBLIGATIONS OR RESTRICTIONS REQUIRED TO USE THE SERVICES, (B) OBTAIN ANY RIGHTS, PERMISSIONS, OR CONSENTS FROM USER THAT ARE NECESSARY FOR THE LAWFUL USE OF CUSTOMER MATERIALS AND THE OPERATION OF THE SERVICES, (C) ENSURE THAT THE TRANSFER AND PROCESSING OF CUSTOMER MATERIALS UNDER THE MSA IS LAWFUL, AND (D) RESPOND TO AND RESOLVE ANY DISPUTE WITH ANY USER RELATING TO THE SERVICES, CUSTOMER MATERIALS, OR CUSTOMER'S FAILURE TO FULFILL THESE OBLIGATIONS.
3. User Account and Registration.
To access most features of the Services, you must register for an account. When you register for an account, you may be required to provide us with some personal information (as described in our Privacy Policy, such as your name, email address, or other contact information), and you agree that the information you provide to us is accurate, and that you will keep it accurate and up-to-date at all times. When you register, you will be asked to provide a password, and you are solely responsible for maintaining the confidentiality of your account and password. You agree and acknowledge that you are solely responsible and liable for all activities that occur under your account. Please note that End User accounts are subject to Customer's control, and your Administrator may be able to access, disclose, restrict, or remove information in or from your account. Administrator may also be able to restrict or terminate your access to your account. If you believe that your account is no longer secure, then you must immediately notify us at support@scale.com.
4. Use of the Services.
Subject to your complete and ongoing compliance with these End User Terms, Scale agrees you may use the Services during the Term, solely with supported browsers through the Internet for purposes authorized by Customer. Nothing in these End User Terms will be construed to grant you any right to transfer or assign rights to use the Services.
5. Reservation of Rights.
All rights not expressly granted to you or Customer are reserved by Scale and its licensors. You further acknowledge and agree that, as between you, Scale, and Customer, Scale owns all right, title, and interest in and to the Scale Technology, including all Intellectual Property Rights therein. The visual interfaces, graphics, design, compilation, information, data, computer code (including source code or object code), products, software, services, and all other elements of the Scale Technology are protected by intellectual property and other laws.
6. Restrictions.
You may not permit the Services to be used by or for the benefit of unauthorized third parties, or for any purpose other than the purpose authorized by Customer. You may not (i) modify or make derivative works based upon the Services; (ii) reverse engineer the Services, or (iii) access or use the Services in order to (a) build a competitive product or service, or (b) build a product using similar features, functions, or graphics of the Services, or (c) copy any features, functions, or graphics of the Services.
7. Suggestions.
You may submit to Scale feedback, ideas, or suggestions regarding Scale's Services or new products and services ("Suggestions"). Scale may, but has no obligation to, in its discretion and for any purpose (a) use, modify, and incorporate into Scale's products and services and (b) license, sublicense, or distribute the Suggestions without obligation or compensation to you. Do not submit any Suggestions that are confidential or that are owned by any third party in any form to us.
8. Confidential Information.
Scale may disclose business or technical information to you under this Agreement which is confidential, including Scale Technology ("Confidential Information"). You will use reasonable care (a) to only use the Confidential Information in relation to the permitted purpose under these End User Terms, and (b) except as permitted by Scale, not disclose the Confidential Information to any third party except Customer. Confidential Information will not include any information that (i) is or becomes public through no fault of User, (ii) was known to User prior to receipt, provided that User did not learn of the Confidential Information in violation of an obligation of confidentiality, (iii) is obtained by User from a third party not under an obligation of confidentiality, and (iv) is independently developed by User without use of the Confidential Information and separate to and independent of any use of the Services.
9. Third Party Offerings.
Scale may provide information about or access to Third-Party Offerings, or you may use Third-Party Offerings with the Services, but (a) Scale does not endorse or make any representations or warranties about Third-Party Offerings, and (b) use of Third-Party Offerings is at your own risk. Third-Party Offerings may be subject to separate license agreements or restrictions on use, which are provided in the Documentation to the extent required ("Third-Party Restrictions"), and you agree to comply with all such Third-Party Restrictions.
10. Monitoring Content.
Scale does not control and does not have any obligation to monitor: (a) Customer Materials; (b) any Third-Party Offerings; or (c) the use of the Services by its users. You acknowledge and agree that Scale reserves the right to, and may from time to time, monitor any and all information transmitted or received through the Services for operational or other purposes. If at any time Scale chooses to monitor the content, Scale still assumes no responsibility or liability for content or any loss or damage incurred as a result of the use of content. During monitoring, information may be examined, recorded, copied, and used in accordance with our Privacy Policy.
11. End User Warranty.
You may be permitted to submit, upload, publish or otherwise make available to Customer and other users, through the Services textual, audio, and/or visual content and information, including commentary, questions, support, and requests (collectively, "End User Content"). You represent and warrant that: (a) you have the necessary rights, licenses, and permissions for all End User Content you submit; and (b) neither your End User Content, nor your submission, uploading, publishing or otherwise making available of such End User Content, nor Scale's use of the End User Content as permitted herein will infringe, misappropriate or violate a third party's Intellectual Property Rights, or rights of publicity or privacy, or result in the violation of any applicable law or regulation.
12. Term and Termination.
These End User Terms are effective beginning when you accept these End User Terms or first access or use the Services, and ending when Customer's subscription for you expires or terminates, or your access to the Services is terminated as described below (the "Term"). If you violate any provision of these End User Terms or the Scale Acceptable Use Policy, your authorization to access the Services and these End User Terms automatically terminate. In addition, Scale or Customer may, at its sole discretion, terminate these End User Terms or your account, or suspend or terminate your access to the Services, at any time for any reason or no reason, with or without notice. You may terminate your account and these End User Terms at any time by contacting Customer or support@scale.com. Upon termination of these End User Terms: (a) your rights will terminate and you must immediately cease all use of the Services, and (b) you will no longer be authorized to access your account of the Services. Sections 5-8 and 11-16 will survive.
13. Disclaimer.
TO THE FULLEST EXTENT PERMITTED BY LAW, SCALE AND ITS AFFILIATES, LICENSORS, AND SUPPLIERS (A) MAKE NO WARRANTIES OF ANY KIND, EITHER EXPRESS OR IMPLIED, STATUTORY OR OTHERWISE, AND (B) DISCLAIM ALL WARRANTIES, EXPRESS, IMPLIED, OR STATUTORY, INCLUDING ANY IMPLIED WARRANTIES OF MERCHANTABILITY, FITNESS FOR A PARTICULAR PURPOSE, AND NON-INFRINGEMENT. SCALE AND ITS AFFILIATES, LICENSORS, AND SUPPLIERS DO NOT WARRANT THAT THE SERVICES ARE ACCURATE, COMPLETE, OR UNINTERRUPTED. THE SERVICES ARE PROVIDED "AS IS" AND "AS AVAILABLE."
14. Indemnification.
User will indemnify, defend, and hold harmless Scale from and against all damages, liabilities, costs, and expenses (including reasonable attorney's fees) arising from a third-party claim arising out of or related to User's use of the Services, either by User or by one or more third parties using User's account to access or use the Services.
15. Limitations.
TO THE FULLEST EXTENT PERMITTED BY LAW, IN NO EVENT WILL YOU OR SCALE BE LIABLE TO THE OTHER FOR ANY INDIRECT, INCIDENTAL, SPECIAL, CONSEQUENTIAL, OR PUNITIVE DAMAGES (INCLUDING, WITHOUT LIMITATION, DAMAGES FOR LOSS OF DATA OR PROFIT, OR DUE TO BUSINESS INTERRUPTION) ARISING OUT OF THE USE OR INABILITY TO USE THE SERVICES OR THE MATERIALS ON THE SERVICES, EVEN IF NOTIFIED ORALLY OR IN WRITING OF THE POSSIBILITY OF SUCH DAMAGE. TO THE FULLEST EXTENT PERMITTED BY LAW, THE AGGREGATE LIABILITY OF SCALE TO YOU FOR ALL CLAIMS ARISING OUT OF OR RELATING TO THE USE OF OR INABILITY TO USE ANY PORTION OF THE SERVICES OR OTHERWISE UNDER THIS AGREEMENT, WHETHER IN CONTRACT, TORT, OR OTHERWISE, IS LIMITED TO $100. BECAUSE SOME JURISDICTIONS DO NOT ALLOW LIMITATIONS ON IMPLIED WARRANTIES, OR LIMITATIONS OF LIABILITY FOR CONSEQUENTIAL OR INCIDENTAL DAMAGES, THESE LIMITATIONS MAY NOT APPLY TO YOU.
Each provision of these End User Terms that provides for a limitation of liability, disclaimer of warranties, or exclusion of damages is intended to and does allocate the risks between the parties under these End User Terms. This allocation is an essential element of the basis of the bargain between the parties. Each of these provisions is severable and independent of all other provisions of these End User Terms. The limitations in this Section 15 will apply even if any limited remedy fails of its essential purpose.
16. Miscellaneous.
16.1 End User Terms of Use Modifications. Scale may revise these End User Terms periodically. If we make any material changes to these End User Terms, we will notify you prior to the update's effective date (except for changes due to legal or regulatory reasons which may be effective immediately). By continuing to use the Services after the changes become effective, you are agreeing to be bound by the modified terms.
16.2. Governing Law. These End User Terms will be governed by the State of California, without regard to conflicts of laws rules or the United Nations Convention on the International Sale of Goods. The courts or tribunals located in the applicable venue of the MSA will have exclusive jurisdiction to adjudicate any dispute arising out of or relating to these End User Terms. Each party hereby consents and submits to the exclusive jurisdiction of such courts or tribunals. In any action or proceeding to enforce rights under these End User Terms, the prevailing party will be entitled to recover its reasonable costs and attorney's fees.
16.3. Entire Agreement. These End User Terms, including any terms incorporated by reference into these End User Terms, constitute the entire agreement between you and us and supersede all prior and contemporaneous agreements, proposals or representations, written or oral, concerning its subject matter. To the extent of any conflict or inconsistency between the provisions in these End User Terms and any policies referenced in these End User Terms, the terms of these End User Terms will first prevail; provided, however, that if there is a conflict or inconsistency between the MSA and these End User Terms, the terms of the MSA will first prevail, followed by the provisions in these End User Terms, and then followed by the policies referenced in these End User Terms (e.g., the Privacy Policy). Customer will be responsible for notifying Users of those conflicts or inconsistencies and until such time the terms set forth herein will be binding.
16.4. Contact Information. The Services are offered by Scale AI, Inc. You may contact us by emailing us at support@scale.com.
16.5 Assignment. These End User Terms, and any rights and licenses granted hereunder, may not be transferred or assigned by you without our prior written consent (in our sole discretion), but may be freely assigned by us without your consent or any restriction. Any assignment attempted to be made in violation of these End User Terms will be null and void.
16.6 Waiver. No failure or delay by either party in exercising a right under these End User Terms will constitute a waiver of that right. A waiver of a default is not a waiver of any subsequent default.
16.7 Severability. If a court of competent jurisdiction finds any term of these End User Terms to be unenforceable, the unenforceable term will be modified to reflect the parties' intention and only to the extent necessary to make the term enforceable. The remaining provisions of these End User Terms will remain in effect.
16.8 Construction. In these End User Terms, the words "including" and "include" mean "including, but not limited to" and "or" is not exclusive.
17. Definitions.
17.1 "Background Intellectual Property" means registered and unregistered proprietary methodologies, tools, models, software, documentation, know-how, trade secrets, inventions, works of authorship, or any other form of intellectual property conceived or developed by Scale or its licensors (a) prior to rendering any Services under these, (b) independent of these End User Terms, and (c) in connection with the Services, but that are not Output or derivatives of Customer Materials or Output.
17.2 "Documentation" means any Scale-provided written documentation and policies available at https://docs.scale.com, or otherwise provided by Scale.
17.3 "Intellectual Property Rights" means the current and future worldwide rights under patent, copyright, trade secret, and trademark laws, and other similar rights.
17.4 "Output" means the annotations, labels, and data generated by a machine learning model based upon the Customer Materials, that are returned to Customer or User, including through the Scale API or a CSV file.
17.5 "Scale Data" means usage data, statistics, aggregated and anonymized data, and de-identified data derived from Customer's or User's use of the Services collected or created by Scale.
17.6 "Scale Technology" means Scale's products and services, including the Services, Scale Data, Background Intellectual Property, Documentation, and Scale's trademarks, logos, and other brand features.
17.7 "Services" means the Scale's products and services, including the products and services ordered by Customer, or otherwise provided by Scale and used by Customer under the MSA or User under these End User Terms, including those products and services described in the Product Terms. Services do not include Output or Third-Party Offerings.
17.8 "Third-Party Models" means machine learning models that are made available under separate terms of use, proprietary license, open source license, or similar license or terms which govern use of or distribution of any code or model.
17.9 "Third-Party Offerings" means products, services, or content offered or sold by a third party, including Third-Party Models.